Welcome to our webpage.  We are a vibrant Catholic Parish in a small town roughly 15 miles West of Green Bay.
We hope you find what you are looking for on this page.  If not, please call our Parish office at (920) 833-6140. 
Hope to see you this weekend! (Saturday Mass 4:00pm - Sunday Mass 10:00am)
Rev Sengole Dass' Biography
Dcn Richard Matuszak
Dcn Richard Matuszak
Council Members
Parish Council Members
Back Row: Dcn Richard Matuszak, Cathy Krull, Nate Runde, Fr Segole Dass, Amy Linsmeyer, Deb Peterson, Dori Bluma (Activities Chair)
Front Row: Paula Van Dyn Hoven (Office Manager), Marilyn Menor, John Steltz, Lee Rynish (Grounds Chair), Anna Schadrie
Missing: Sue Hahn, Jason Finn, Janet Brill and Barb Brandtner


Finance Council Members
Back Row: Dcn Richard Matuszak, Dan Van Boxtel, Kevin Janezic, Dennis Dercks
Front Row: Father Sengole Dass, Anna Schadrie, Ann Theroux
Missing: Penny Schampers
Best Lent Ever
Hallow
Join our Parish for Hallow's Lent Pray40 Community Prayer
Challenge for 2023: Imitation of Christ
For forty days, He walked through the desert.
Thirsty, hungry, tired, and tempted by the devil.
And He continued His walk all the way to His loving sacrifice for us on the cross.
A sacrifice for each and every one of us.
Together, as one community from all over the world, we'll pray for 40 days leading up to His crucifixion and resurrection on Easter Sunday. We'll journey through the life-changing spiritual classic the Imitation of Christ and focus our prayer and meditation on the three pillars of Lent: prayer, fasting, and giving.
"Take courage, friends. Let us go on together. Jesus will be with us. For Him we have picked up the cross; for His sake let us continue on." (Imitation of Christ)
Lent Opportunities
Daily Readings
Weekly reading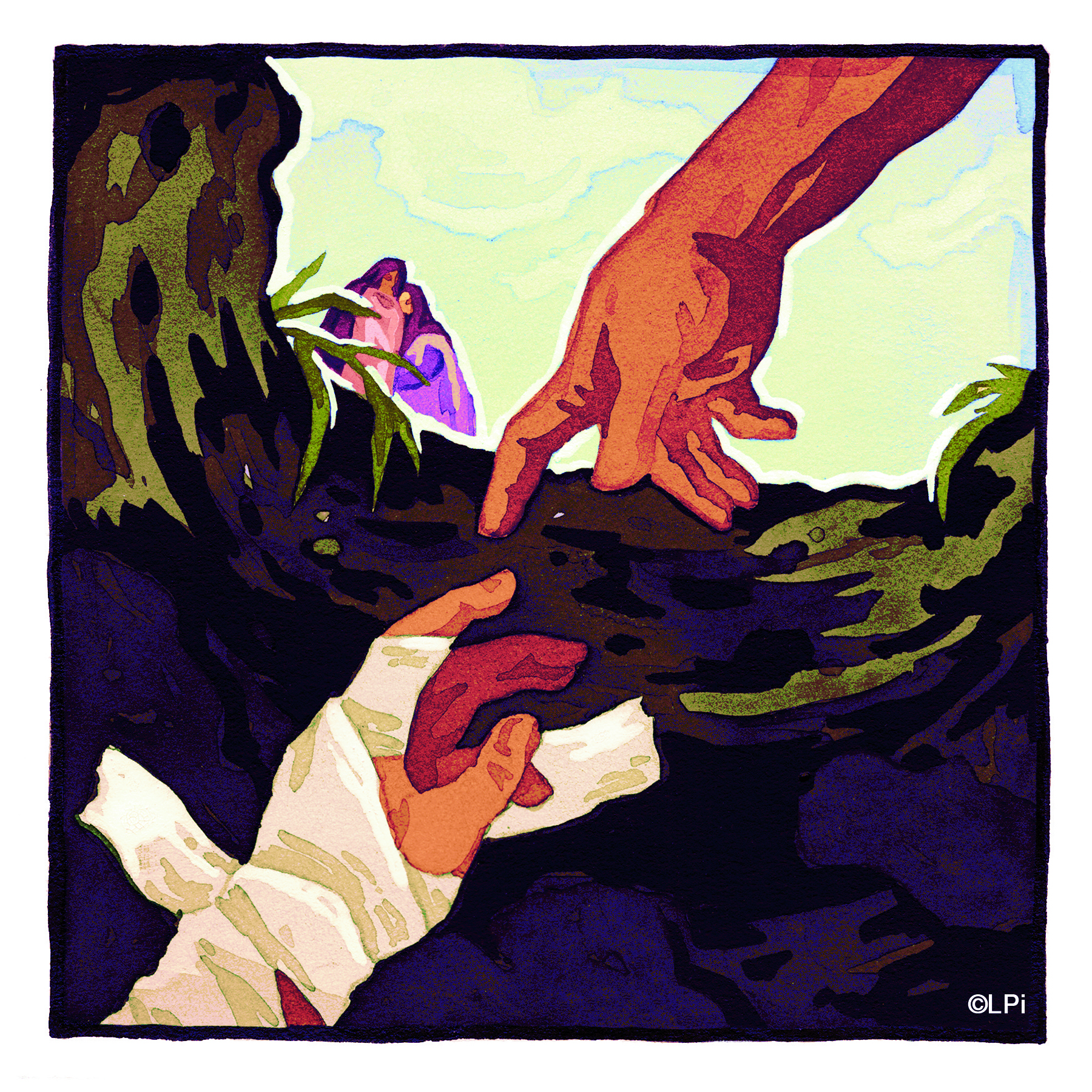 Weekly reading
Readings for the week of March 26, 2023
© Liturgical Publications Inc
Awareity
Awareity is a comprehensive platform for reporting, tracking, and documenting incidents and concerns, making it simple and confidential to share red flag behaviors such as:
Harassment
Boundary issues
Threats of violence
Concerning behavior by clergy, staff, or volunteers
Misconduct
Anything that you may find stressful or out of the ordinary and feel compelled to bring forward regarding clergy, staff, or volunteers
The goal of Awareity is prevention and to help identify red flags and warning signs before an incident occurs or escalates.


If you want to report a concern, please click on the Awareity Incident Report button (green butterfly)

Religious Education Classes
Mass Times
Sun - 10:00 am
Tue - 8:15 am
Wed - 8:15 am
Thu - 8:15 am
Sat - 4:00 pm
Office Hours
Mon -Thurs: 8:00 am-3:00 pm